Contact: 707-942-6995
Visit: 2361 Greenwood Ave Calistoga, CA 94515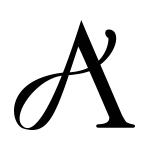 Established 1984
About The Winery
Walking into the Vincent Arroyo Family Winery, one gets the sense that it has been here forever. Is it just the comfortable atmosphere of a big barn full of oak wine barrels that lends to the sense of permanence? Vincent Arroyo, himself, may feel like he has been here forever, as well. He left behind a career as a mechanical engineer in the Silicon Valley during the early 70's and headed to Calistoga, at the northern tip of the Napa Valley. He felt much more at home close to the land, being able to see and taste the fruits of his labors.
The purchase of the 23 acres of the Greenwood Ranch property in 1974 began the evolution of what is seen today, 85 acres cultivating 10 different wine grape varietals. Vince has always been a farmer at heart, taking care of the land to produce the best that it can. He began to transform the Greenwood Ranch by ripping out existing prune trees and unhealthy vines and planting new vineyards. For many years, he did it all alone, the tractor work, cellar work and a one-man sales force. Originally he made just a few hundred cases of his favorites, Petite Sirah and Cabernet, selling the majority of the grape tonnage to other Napa wineries. Today, the family produces over 8,000 cases of ten different varietals.
Vince has passed on the leadership and winemaking of the winery to the next generation. Both Vince's daughter, Adrian, and son- in- law, Matt, over-see the day to day operations at the winery. While Matt can usually be found in the cellar tending to the wines, Adrian's primary role is overseeing the daily operations of both the winery and tasting room. However, Vince is still on hand to give advice and counsel and of course to greet new and old customers.
The Arroyo family winemaking style is the embodiment of their philosophy about their land. Take what you have, and do the best you can with it. Each wine at the winery is hand-crafted, starting from before the grapes are harvested. Our winemaker Matt decides how the grapes from each vineyard will be vinified, when they will be picked, how they will be crushed, what fermentation regimes they will undergo (pumpovers, extended macerations, pressings), and finally, what percentage of French or American barrels, new or old barrels to maximize the optimum flavors of the wine during the barrel-aging process.
The wines produced at the Vincent Arroyo Family Winery have put a star on many Napa Valley maps as a place that shouldn't be missed. Our signature wine, still Petite Sirah, has become so popular that it often sells out before it is bottled every year. Once you have tasted the wines, you'll know why. The winery also makes a Chardonnay, Cabernet Sauvignon, Merlot, Sangiovese, Zinfandel and several red blends.