Team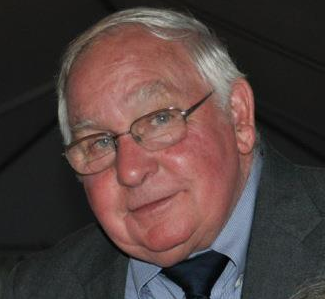 Vincent Arroyo
Founder
Vincent Arroyo Family Winery was founded by Vincent Arroyo. One day, while thumbing through the San Francisco Chronicle in the early 1970's, Vince discovered a farming property for sale just north of a small town called Calistoga, CA. Always feeling more at home with the land than in the Silicon Valley working as a mechanical engineer, Vince was immediately intrigued with a more "rural" lifestyle and decided it was time to make a change. After purchasing the 23 acre property in 1972, he began to transform the existing prune and walnut orchards into what exists today. In the beginning, he sold all the grapes to the Napa Co-Op but Vince soon began making a little wine and eventually released his first commercial vintage for Vincent Arroyo Family Winery in 1984. At first, Vince did all the work himself from driving the tractor to making the wine and even though Vincent Arroyo Family Winery now produces 8,000, the winey remains truly a family affair. Vince's daughter, Adrian and her husband Matt Moye are working hard on preserving the family traditions at Vincent Arroyo Family Winery while remaining relevant and current in the hope that the 3rd generation of Vince's three grandsons will carry on the family business.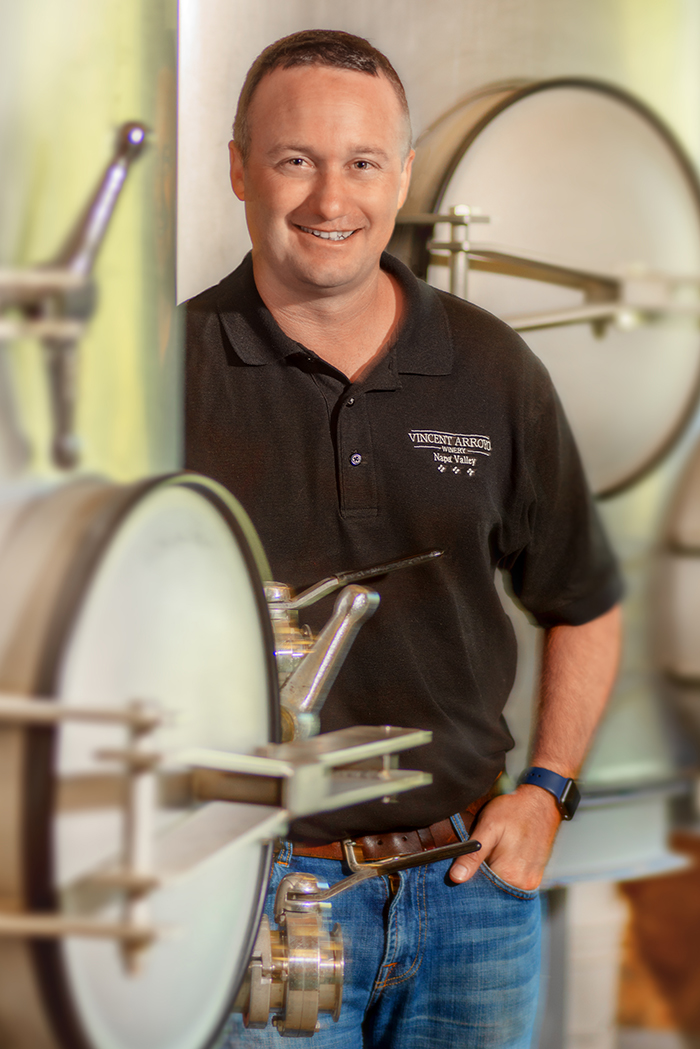 Matthew Moye
Co-Proprietor and Winemaker
Matt is the winemaker at Vincent Arroyo Family Winery. Under the tutelage of Vincent, Matt has been taking care of the wines for the past 10 years. Hailing from the Central Valley of California, Matt graduated from the University of San Diego and then attended law school at the University of the Pacific-McGeorge. It was there that Matt met his future wife, Vincent's daughter, Adrian, where she was also studying for her law degree. After graduating and passing the California Bar, Matt became disenchanted with being an attorney. Vincent offered him a job working at the winery until he could figure out his "true calling". The rest is history! Once Matt started working in the cellar, he realized that winemaking was his true passion. When he is not in the cellar tending to the wines, Matt enjoys golfing, fishing and beachcombing with his family. Matt and Adrian reside in Napa with their three boys who they hope will eventually take Vincent Arroyo Family Winery into the 3rd generation.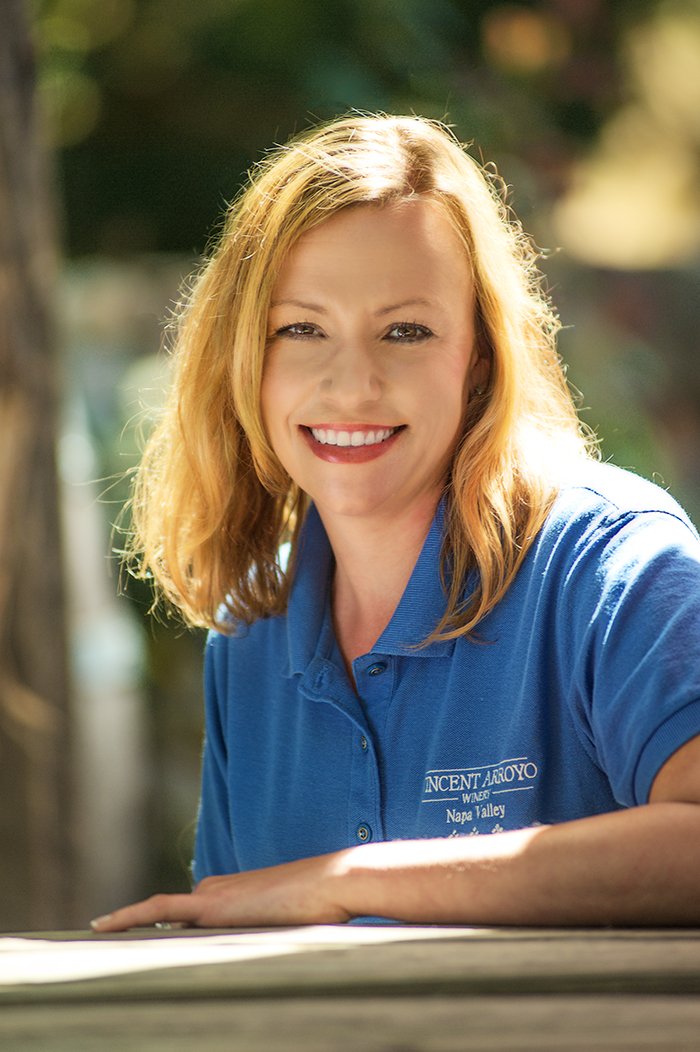 Adrian Arroyo-Moye
Daughter of Vincent Arroyo, Co-Proprietor and General Manager
Adrian is the President and General Manager at Vincent Arroyo Family Winery. She runs the day- to- day operations of the winery and tasting room. The daughter of Vincent Arroyo, Adrian grew up in Calistoga and attended local schools before embarking off to Santa Clara University for her undergraduate degree. After meeting her husband, Matt Moye, at the University of Pacific-McGeorge Law School, Adrian practiced law for several years as a civil litigator in the Bay Area until she realized that the family winery was where she needed to be. It's still truly a family affair at Vincent Arroyo Family Winery where Adrian leads the 2nd Generation. When she is not working at the winery, Adrian enjoys spending time with Matt and their three boys, Collin, Grayson and Oliver.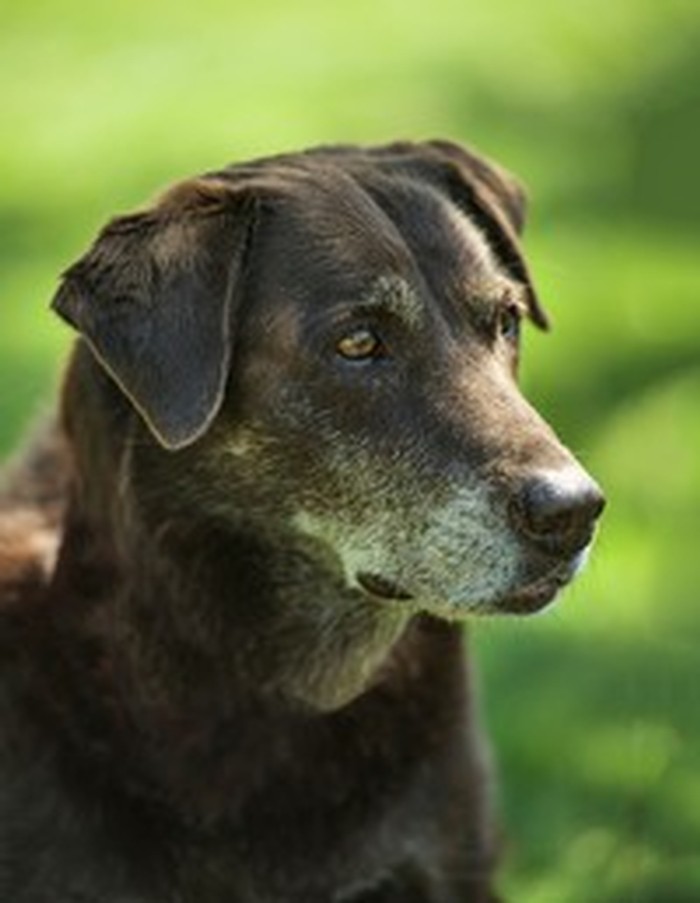 Bodega 2005-2020
Bodega was our loveable chocolate Labrador Retriever. Bodega's name had a special meaning for the Vincent Arroyo Family Winery family. Given to Matt as a wedding gift from Adrian, Bodega was named after Bodega Bay, CA where they were married. Her name also nods to the Spanish family heritage where the Spanish word "Bodega" translates to "winery" in English. Bodega had been coming to work at the winery with Matt since she was a puppy. Spending her days in the cellar with Matt, she quickly learned the art of winemaking and soon began making her own wine under Matt's watchful eye. Each year she crafted her namesake "Bodega" blend of Cabernet, Malbec and Petit Verdot. Bodega was also featured in Wine Dogs of the Napa Valley as well as Wine Dogs USA. Unfortunately, our sweet girl passed away this year after giving the winery 15 years of joy and happiness! Cheers to all great dogs!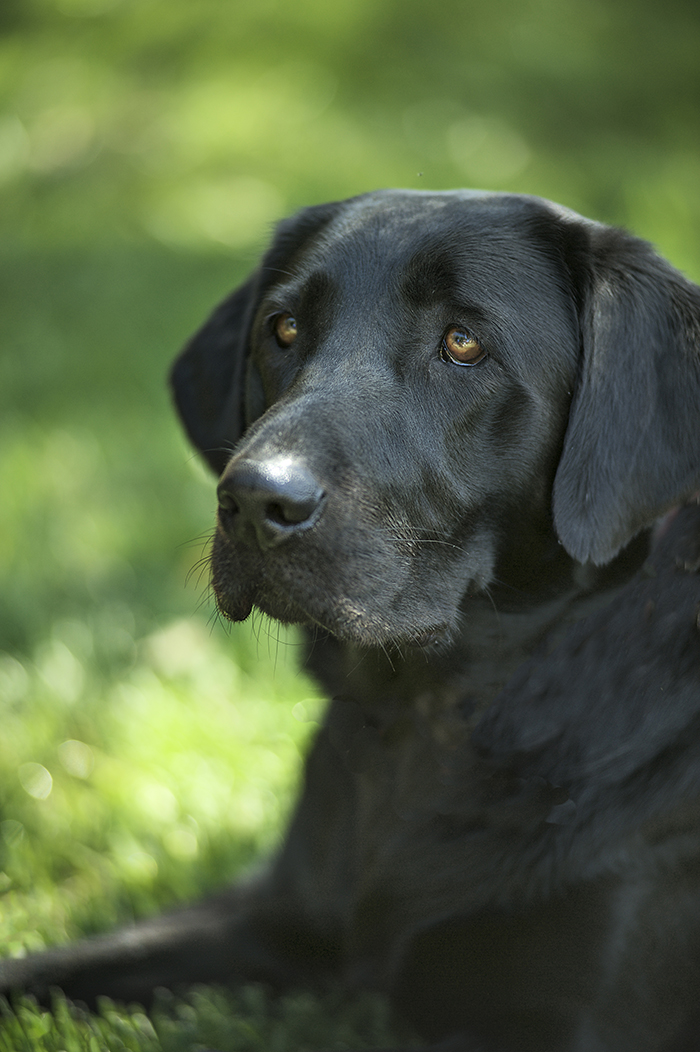 Rosie
Rosie is the newest member of our canine family. She was a Father's Day gift to Vince from his grandsons and is quite the spunky addition to the Vincent Arroyo Winery family. A true retriever at heart, it's hard for visitors to escape without throwing the tennis ball for her a time or twenty! After a couple of years roaming around the winery with Vince, Rosie discovered that she really enjoys wine! She now makes her own wine and crafts a Rose' of Pinot Noir each year. It's a very popular summer wine and sells out very quickly as the temperatures being to warm up here in the Napa Valley. Rosie is also a bit of a celebrity having been featured in Wine Dogs of the Napa Valley. Like Bodega, Rosie will always welcome a cookie or treat from visitors so long as you promise to give that tennis ball a good throw for her.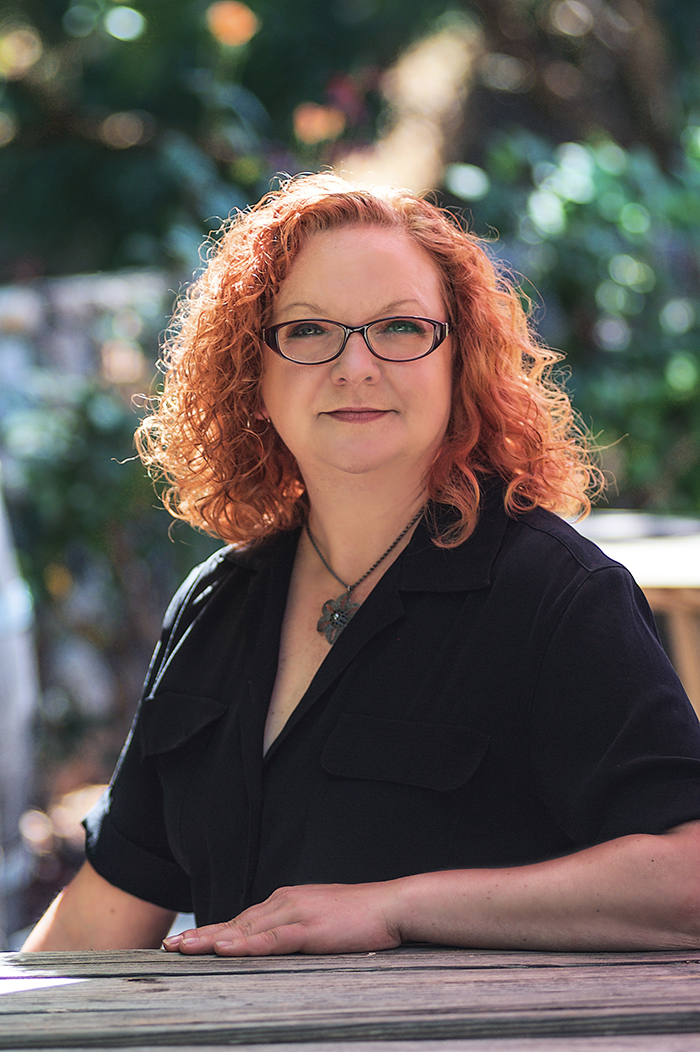 Amy Braddock
Consumer Direct Sales, Standing Order Membership Club and Compliance Manager
Amy is our Direct-To-Consumer Manager and Compliance Manager at Vincent Arroyo Family Winery. After moving from the East Coast in search of culinary endeavors, Amy and her husband, Bill, have made the Napa Valley their permanent home. On a day to day basis at the Winery, Amy oversees the Standing Order Membership, logistics and processes all of our retail and online orders. In fact, she is the person you most likely catch on the phone when you call the winery! Amy resides in Calistoga with Bill their two children, Emily and Cameron. When not working or fielding calls at the winery, Amy enjoys pursuing new culinary endeavors as well as entertaining family and friends.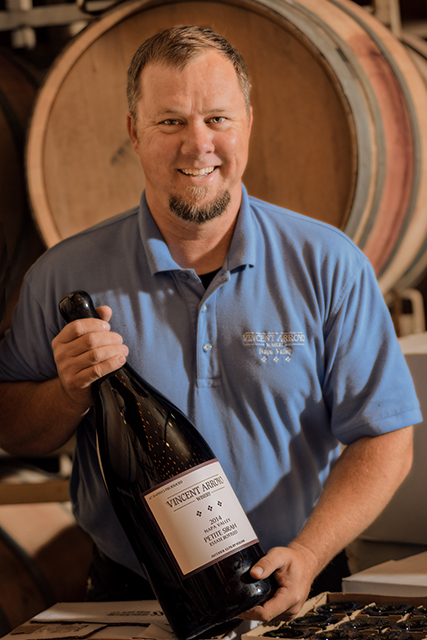 David Bowen
Hospitality
David has been part of the Vincent Arroyo Family Winery family for over 14 years. When visiting the winery, you will likely find David in the tasting room, giving tours and assisting with our events. Growing up in the wine industry of Sonoma and Mendocino counties, David is familiar with working in all aspects of the wine business. He has done everything from working in the cellar making wine to packing all of the shipping orders. His favorite part of working at Vincent Arroyo Family Winery is meeting new visitors and reconnecting with familiar faces in the tasting room. When not working in the tasting room, David enjoys hiking, fishing and watching his kids play sports.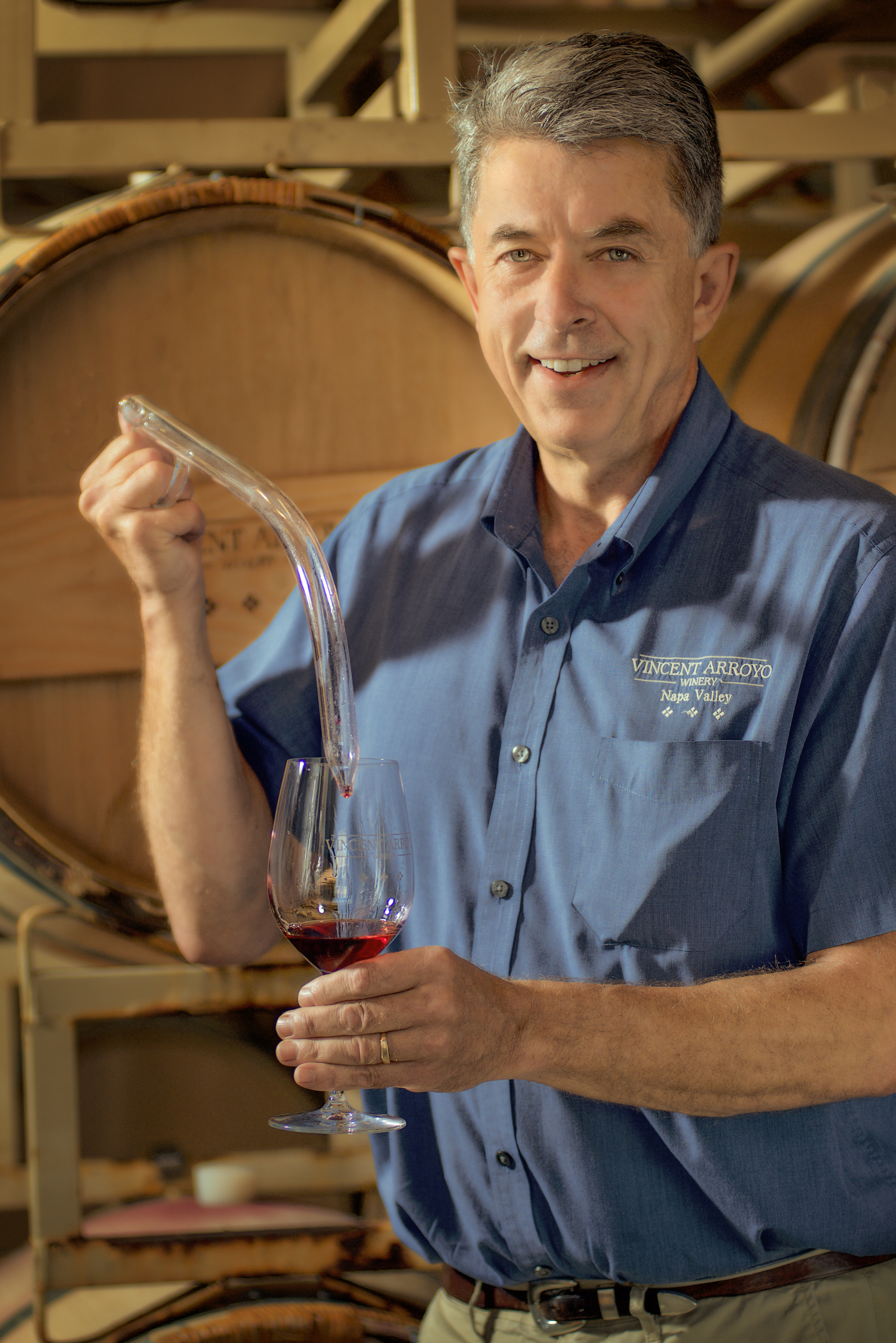 Teddy Wiebe
Hospitality
Teddy has been part of the Vincent Arroyo Family Winery family for more than 12 years. A native of Canada, Teddy and his wife, Kathleen lived in Winnipeg before moving to California. Teddy comes from a diverse background and has experience in everything from farming to owning a corporate travel company. After moving to California, Teddy found himself looking for a simpler life and when he was out exploring one day he stumbled upon Vincent Arroyo Family Winery. As luck would have it, we were looking for a little help pouring wine and just stepping into the tasting room, Teddy knew was up for the task. Today, you find Teddy pouring wine in the tasting room, giving tours and assisting with our events. Ted and his wife reside in the lake community of Clear Lake. When not working in the tasting room, Teddy can be found zipping around on his jet ski or out on his boat cruising around the lake.
Jeffrey Hutchins
Hospitality
Growing up in a military family, Jeff moved quite a bit throughout the country but once he discovered the Napa Valley, he found his forever home. Jeff has extensive experience in the hospitality industry and is very knowledgeable about all aspects of the Napa Valley wine industry having served as a limousine driver and tour guide for many years. He is your go to guy for recommendations! Jeff resides in Calistoga with his girlfriend and his Great Dane. When not working in the tasting room Jeff can be found walking their dog through the vineyards or cycling the backroads of the Sonoma and Napa valleys.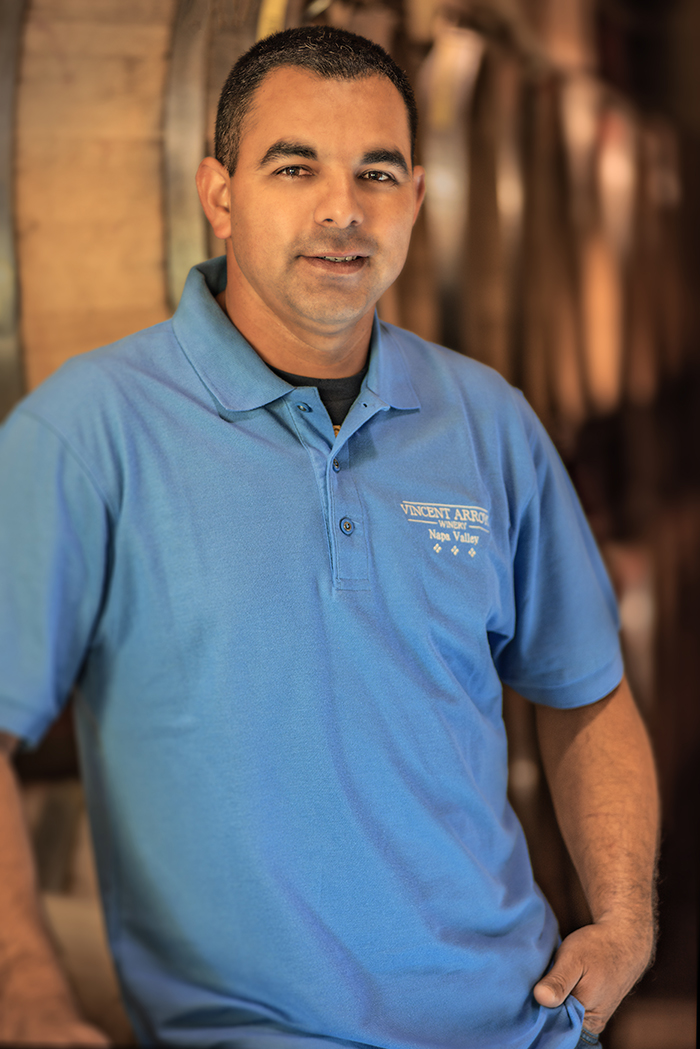 Mario Solorio
Assistant Winemaker and Cellar Master
Mario is our jack of all trades but more importantly is our key member running our cellar. Mario has been with the winery since what seems like the very beginning. Almost 20 years! He has held many positions over the years from working in the fields, packing up our club shipments to assisting Matt with the wines. Mario is always looking to help out fellow team members at Arroyo. Mario came from a very small farming community in the state of Michoacán Mexico. He and his wife Martha live in Calistoga with their three children. When not working his day job Mario can be found perfecting his own wine label Solorio family wines with his brothers.