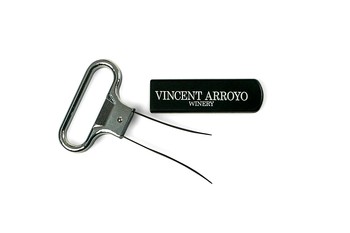 AHSO
Vincent Arroyo Winery Two-Prong Cork Puller.
Superfine, stainless steel, polished, satin finished / Super quality product.
Every cork collector's dream - Great for vintage bottles and brittle corks.
Includes sheath to protect prongs.
Open your wine bottle without ruining or damaging the cork. Two hardened steel prongs embrace the cork, without damaging it.