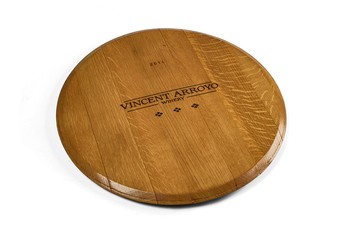 WINE BARREL LAZY SUSAN
Our Wine Barrel Serving Accessories give our old barrels a new life at your hors d'eouvres table. The authenticity of the oak lids is preserved with original markings intact, so each piece is unique.
Each tray is made from reclaimed wine barrels.
Due to the authentic nature of each oak lid, imperfections in the wood are expected.
Hand finished.
Food-safe.