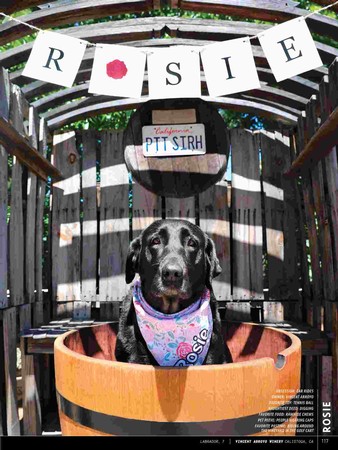 WINE DOG BOOK
California ... bathed in sunshine, the birthplace of surf music and Hollywood dreams, and home to some of America's most celebrated wine estates.
And wherever good wine is made, you're likely to find a dog scouting the winery or vineyard.
This fourth edition of Wine Dogs California features over 130 wineries from the Golden State with stunning portraits of their loyal pooches.